Bomber crew display (mid war) consisting of an A-10A flight helmet, privately purchased flight goggles (American Opticals), A-14 oxygen mask with E-1 heater installed and M4A2 flak helmet.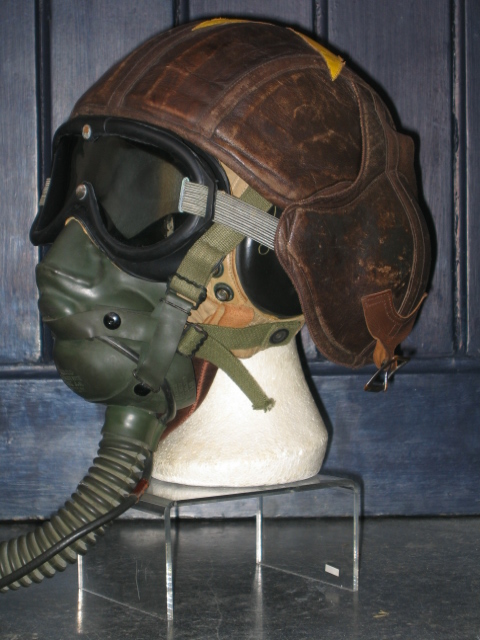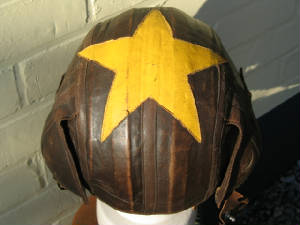 Bomber crew display (late war) consisting of an AN-H-15 flight helmet with ANB-H-1 receivers, B-8 flight goggles, A-14 oxygen mask "Artic type" with ANB-M-C1 microphone and H-28-CL project flak helmet.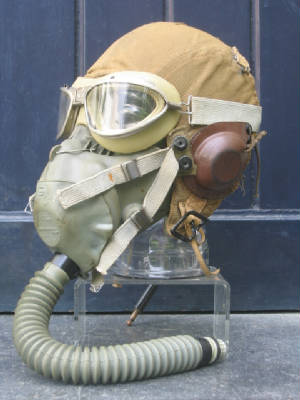 Fighter pilot / bomber pilot display consisting of an A-9 summer flight helmet with 2 snap strips for the A-10R oxygen mask and AN6530 goggles, early war.
First pattern of A-11 helmet with receivers, B-8 goggles and A-14 oxygen mask. Used from mid war upto the end.
This is a heavy winter face mask mainly used by bomber crew in exposed position, f.e. gunners.