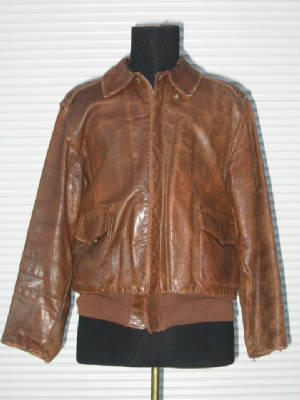 Exemple of a plain type A-2 flight jacket, used during the entire conflict on every theatre. This kind of jacket was adorned by every USAAF air men.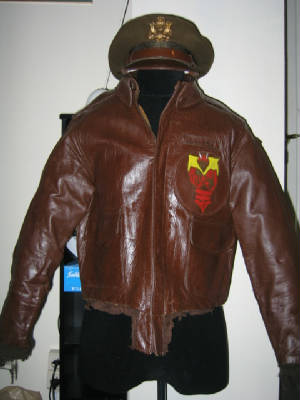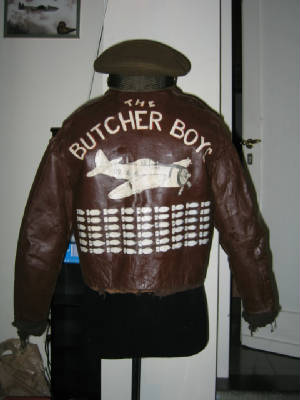 A-2 flight jacket from a P-47 pilot who flew with the 411th FS, 373rd FG (The Butcher Boys), 9th AF in the ETO. Note the 56 mission scoreboard and the detailed Thunderbolt painting.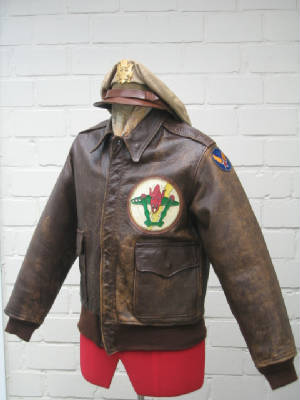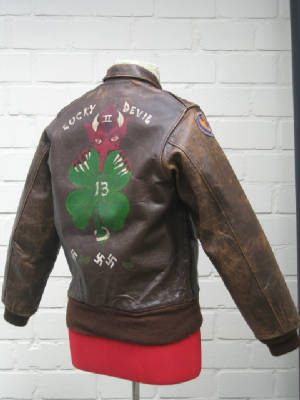 This A-2 jacket was used by a 15th AF P-38 pilot who served in the 14th FG, 49th FS in Italy on the MTO. The inceased leather of the squadron patch is typically Italian made. The artwork on the back is very expressif.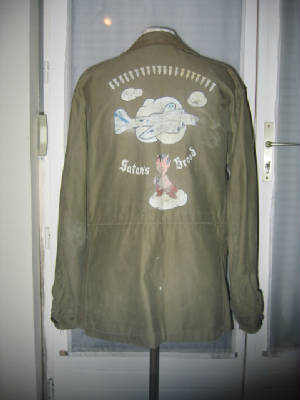 Although not an Army Air Force issue jacket, this M-43 jacket has been painted with a B-17 "Flying Fortress" from the 749th BS, 457th BG, 8th AF.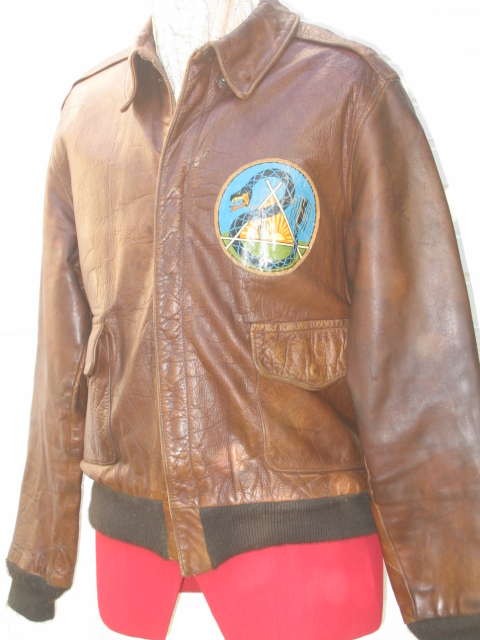 This A-2 jacket features the "Rattlesnake Bomber Base" squadron patch, Pyote Texas Air Base. Note the diffence in color compared to the other jackets.
A civilian issue jacket made by Verha, Amsterdam with applied nose art which belonged to Lt. Tommy Soul.