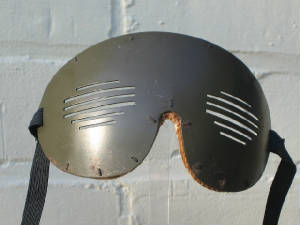 Anti-flak goggles, early war. These goggles were also used by armored vehicules crew.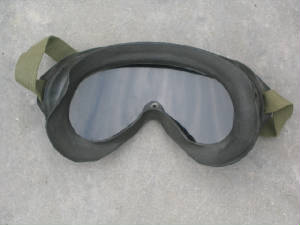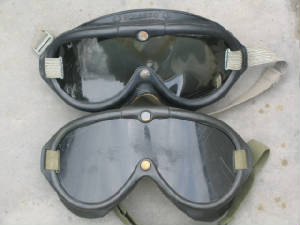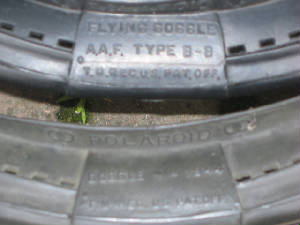 M-1944 goggles. Although not issued as flight goggles these goggles found their way into the air on more than one occasion. Note the larger field vision with M-1944 goggles (below) compared to the B-8 goggles (on top). Also of interest the M-1944 goggles don't have a chamois backing, mid war.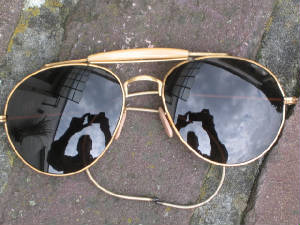 AN-6531 type II sunglasses, early war.